Wages in Beauty Salon / Spa department vary according to experience, the cruise ships, and are supplemented by tips and commissions.
Beauty Salon / Spa Manager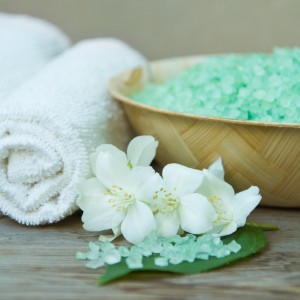 Managing the entire operations of the beauty salon and spa division. Responsible for training of the beauty salon/spa staff. Responsible for improving personnel's abilities and to promote services among guests. Organizational and leadership skills, managerial experience. Excellent English.
Salary: $3800-6700 per month.
Assistant Beauty Salon / Spa Manager
Supervising the operations of the whole department. Being in charge of close monitoring of the personnel's daily sales results, condition of treatment rooms, supply of products needed for body, skin and hair procedures. Supporting beauty salon/ spa staff members in providing services to guests. Beauty salon and managerial experience required.
Salary: $3000-5500 per month.
Beauty Therapist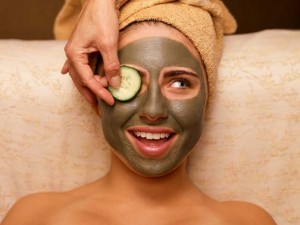 Working as a skin care, body and detox specialist and a holistic therapist. Providing facial massage and skin care, facial electrical treatments, makeup, wax depilation, body electrical and mechanical treatments. Excellent sales and communication skills, good English.
Salary: $2400-4200 per month
Hair Stylist / Hairdresser
Cutting hair, styling hair by drying and setting techniques, shampooing, conditioning hair and scalp, creating a finished look, changing hair color. License in Cosmetology or Hairdressing and working experience.
Good English.
Salary: $2200-4600 per month.
Barber
Cutting edge services to men. Offering gents dynamic men's facials to smooth and re-energize the skin and soften the beard. Providing the closest shave possible, together with a relaxing face massage. Excellent English.
Salary: $2200-4000 per month.
Massage Therapist
Offering professional massage, body treatments. Responsible for maintaining schedules and massage equipment. Informing and educating passengers about wellness issues. Knowledge and understanding of services and products offered. Promoting the beauty salon treatments, services and products. Qualification in Swedish Massage, Aromatherapy, Shiatsu, Reflexology, Sports Therapy. Good English.
Salary: $2800-4800 per month.
Nail Technician
Nail Technician training course, qualification in manicure, pedicure, French polish. Good English.
Salary: $2300-4000 per month.
Trainer / Fitness Instructor
Knowledge of all fitness offerings at the spa, current certifications. Able to take a variety of classes, supervising the gymnasium, offering personal training. Exercise To Music, Yoga and Pilates qualifications. Working experience and good English required.
Salary: $1900-2800 per month.
Acupuncturist
Master's Degree in Acupuncture, Chinese Medicine. Additional courses or certifications as: Tai Chi, Qi Gong, Acupuncture Facial Rejuvenation, Chinese Herbs, Electro-Acupuncture. Good English.
Salary: $3200-5300 per month.
Medi-Spa Physician
Managing aesthetic clinic in the spa for non-surgical cosmetic procedures. Medical degree and a valid medical license with a clinical experience. Experience in dermatology or plastic surgery is a plus. Good English.
Salary: $3000-5200 per month.