The following review is about Information Technology IT Computer Jobs onboard cruise ships. Information Technology cruise ship jobs are among the most desired onboard employment options – get to know why.
What about applying for Information Technology Cruise Ship Job? Nowadays at sea everything is a click away! Satellite technologies are the thing that helps crew and passengers get everyday current news and sport scores, access email and stay connected to the whole world.
This new trend is the reason why more and more cruise companies hire people to work as computer specialists on-board cruise ships.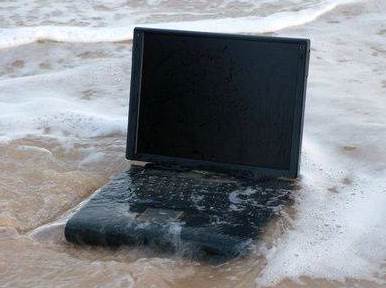 These positions provide cruise ship programming, set-up, problem solving of software, hardware, point-of-sale systems onboard.
Information Technology Cruise Ship computer jobs are vital for operating and maintaining the networks, computer systems and other electronic equipment owned by the world's cruise ship companies. The IT departments staff are responsible for installing, maintaining and repairing computer software and electronic hardware.
Different elements of cruise ship's hotel department today are run by computer systems. This fact is critical for keeping cruise ship's systems run smoothly. Otherwise safety and comfort of crew and passengers could be at risk.
People doing IT computer jobs who wish to work onboard cruise ships must be versed thoroughly in everything that is connected with computers – the Internet, networks, maintenance, components, computer training.
Information Technology IT Computer Cruise Ship Jobs & Internet Access
Nowadays people insist to have Internet access wherever and whenever they want it. This is the reason why if you apply for IT department cruise ship job, you should know everything about running a computer center. The demand is great and more and more cruise ships have already installed the equipment necessary to meet the passengers' requirements which can include in-cabin facilities.
On cruise ships the Internet is provided through satellites and Information Technology computer specialists who are experienced with satellites happen to be very useful to cruise ship companies Another thing is that IT department staff will have to be able to teach passengers computer skills and will also have to help with use of computers and the Internet.
Primary Information Technology Computer Jobs on-board cruise ships
Shipboard Systems Manager – Responsibilities of this Information Technology Cruise Ship Job include day-to-day operations of on-board computer systems of the cruise ship.
This Information Technology offshore cruise ship job requires a minimum of two years work experience in computer systems.
Fluent English is also required. Working and living onboard ship for a few months at a time is part of the job.
Salaries are between $6000-$7000 per month, depending on cruise company.
Computer Systems Hardware Technician – Responsibilities of this Information Technology Cruise Ship Job include installing, troubleshooting, maintaining, upgrading ship's computer software and hardware.
If you decide to apply for this job, you have to understand all computer networks aspects and related software; peripheral equipment and ship's electronic mail systems.
The duties of this position include training other staff, at least two years computer science experience in information technology or related area required.
Another requirement is at least two years working experience in repair and maintenance of computer systems. Fluent English is a benefit.
Monthly salaries start at $5000 per month, depending on cruise company.
Internet Manager – This one is the person who, as being hired for this job needs to have computer knowledge above average and very good understanding of office programs and Microsoft operating systems.
He or she will probably need managerial experience as well. Customer service skills are essential as well.
Extremely important to this job are: Oral and written excellent English communications skills, ability to multi-task. You will also have to be energetic starter and get along well with other people.
Salaries are between $2100-$2500 per month- depending on cruise ship company.
Information Technology IT computer cruise ship jobs are vital to smooth running of all areas on-board the cruise ship. Without the computer specialists land-based operations, communications between people on-board- staff and passengers, and their friends, family, would be non-existent or difficult. All the other cruise ship operations could be in danger.
If you are an experienced IT computer specialist and want to work on cruise ship, this is the time for applying for jobs in Information Technology departments on cruise ships that sail the oceans of the world. Do the job you love and by the way get paid to see the whole world!