Writing a winning CV ain't easy, but first of all – think about the job you want and your chances to get hired. One CV cannot fit all applications. It needs to be a targeted document. Check some adverts for particular job – thus you'll learn the most common requirements /experience, special skills, qualifications/ and will be able to mould your CV. Think about which of your skills match those attributes.
CVs can be found in a different format for jobs outside the UK. For example – the equivalent of CV in the USA is the "resume". It has the same aims – outlining job talents, education, work history and goals. It must also show if your experience and skills are suitable for the advertised job.
Most of the employers will want an electronic version of your CV, so make sure it is written in common file format: PDF (Adobe Acrobat), DOC (Microsoft Word) or RTF (most text editors). Another thing you do not have to forget is to enclose cover letter together with your CV.
Some tips to help in writing a winning CV

Always tell the truth in the resume. Be factual and do not write with a sense of humor.
Your CV must be written in English, typed and printed. A handwritten resume will never succeed.
Do not forget the spelling – make sure it is correct! Get at least two friends to read and check your CV. The quickest way to get a rejection is poor spelling.
Do not use 'I' and write short sentences.
Print on quality plain white A4 paper. And remember- your CV must not exceed three pages.
Use bold, underlining, italics only for easy navigation and emphasis- on sections and sub headings. Do not use images and graphics.
Do not include poor work experience, matters about health /disabilities/, political affiliations, children you have. It is not always an advantage to include personal interests, hobbies in your CV /unless relevant to the specific job/.
The same is relevant for a photo of yours – do not include unless it is relevant. Do not write about your present salary or about the expected salary.
Employers will never like a resume that is too long and messy, has words that are misspelled, is printed on colored paper and includes too much inappropriate personal information and a photo, sounds like it's been sent to everyone, tells about the applicant's skills but there is no proof of it or doesn't show achievements at all.
Use the appropriate format when writing a winning CV
The appropriate format of your CV is the one thing that could make a strong first impression, so that your accomplishments be noticed instead of font. Here are some more tips in formatting for writing a winning CV:
Set margins to 1" and use standard font – Arial, Calibri, Tahoma.
For your name use font size 16; for section headings- 14, 12- for all the other text.
Bold name and section headings.
Use more white space – this will make the CV easy to read quickly.
Always use black font on quality white paper.
Choose a layout before writing a CV
Depending on the job you want, here are the three different types:
Chronological CV – This one is the most common type, preferred by employers. In a chronological style CV the entries- work history and education are sorted by date, the most recent should be first. Your experience must be the focus in this format. It is best for people who have worked in same field and could show progression.
Functional CV – If you have often changed careers and want to focus on skills acquired, or simply have gaps in employment history, the functional style CV is best for you. There is risk your CV to be considered as an attempt to hide gaps. The focus must not be on job history, but on skills and experience.
Combination CV – This one is the best for people with specific skills who wish to highlight the way they were acquired. If you have special skills set from wide variety of activities, evolving work history acquiring them, the combination CV is the best style of resume.
Use titles that "catch the eye"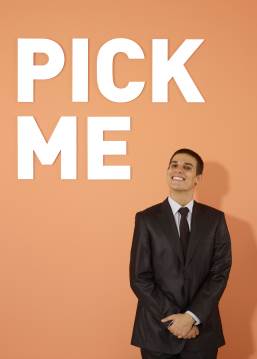 Look at your job titles and be honest – do they seem interesting? Think about the fact that your CV will be scanned for a very short time and you need to catch attention fast.
Change your previous job positions a little – for example if you have worked as a cashier, say that you have been customer service professional, rather than using the position "a secretary", say that you have been an administrative assistant. Think about interesting job titles which describe positions properly – "Executive Manager" or "Sales Staff Manager". Look for alphabetical listing of jobs and get ideas!
Use keywords
Writing a winning CV is quite difficult because many employers scan CVs with special software programs to find out the presence of certain keywords. This is a way of filtering before selection. So, look at the words employer used in the advertisement, but avoid using every keyword mentioned – then your CV will look suspicious.
References in CV ?
Better use them! Include two or three business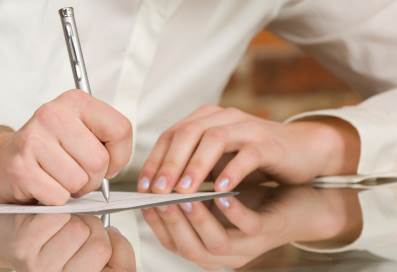 references. A reference is a person that an employer can contact and find out more about you, your work and ethic. A reference could be someone from your school, a person you have worked for or you have helped – and if you are able to find someone who is highly respected by others.
Think carefully who could act as a reference and get their permission to be used as a reference before giving their names. Write the names, addresses, phone numbers of references on a separate piece of paper. The reference list should have the same format and headings (name and contact information) as your CV.
Keep the reference list up-to-date. If you are able to, give your reference idea of the job you apply for and let them know when, according to you, the employer will call them, so that they are available and have enough time to think about what to say.
CV Structure and Personal Details
CV structure is of great importance for the first impressions of your future employer – it's just like the first looks of you. Follow our CV structure template. We wish you luck!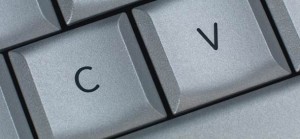 Name, written in full and typed in title case.
Address, in full, with no abbreviations. You better avoid abbreviations in your resume at all.
Home / cell phone number – with area code and contact number for messages. If you apply to company located in different country than yours, write your phone number in international format- include "+" and country code.
No need to include in CV structure template your gender, date of birth, children, height, weight, marital status.
Include Working history – important point in CV structure
• List companies you have worked for, with locations and the dates- a short description of companies will be also helpful for the employer.
• Highlight achievements – not only responsibilities
• Do not re-write current job descriptions. Include only recent jobs and do not write about reasons for leaving. Write about voluntary work – employers are interested in experience no matter it was paid or not. Include details which illustrate the skills these jobs have given to you, demonstrate how these skills are going to be useful. Use action verbs and describe responsibilities and accomplishments. For example, instead of using "scheduled" say that you "scheduled appointments", instead of "assisted" – "assisted clients".
Education and Other Skills in CV Structure
 List your education – start with most recent diploma/training course. Include name, city of schools, type of programs, interest areas, years completed.
Certificates and diplomas should be also listed. Include the ones for mini courses like computer, software course, first aid, or other training that could be useful in the job you apply for.
If you do not have much work history or currently attend and are due to finish school, put education above work history and expand experience, skills, knowledge. Do not include poor grades.
List special abilities and skills, related to the job you apply for. You can write about paid, unpaid, volunteer work experience and even about hobbies. You have more skills than you think for sure.
 You can include languages, computing skills, published works. When you list languages, make sure to include the level – basic, fluent, intermediate. About computing skills mention the packages you are able to use – MS Word, Excel, PowerPoint.
If the information is a lot, break it into sections with specific headings. Make sure you get everything into your CV that shows you are the person for the job and why the employer has to choose you.
Outline a few of your interests that demonstrate the kind of person you are. Mention achievements and awards you have received. Skills that you have developed through other activities are also important.