General Maintenance – Facilities Manager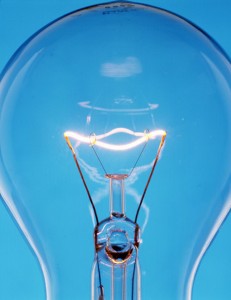 Coordinating and managing the daily planning, maintenance and repairs of shipboard equipment and physical facilities, including hotel and casino, plumbing, electrical, fire, safety, kitchen equipment, refrigeration. Responsible for the supervision of other employees, engaged in equipment installation and repair, carpentry work and preventive maintenance. Inspecting construction and installation progress. Maintaining a constructive and cooperative working relationship with the Engineering Department and the Hotel Manager. Bachelor's Degree, engineering experience, experience in Facilities Management required.
Salary: $2500-2800 per month.
General Maintenance – Technical Superintendent
Ensuring the proper and timely support of company ships with regard to technical supplies, repairs and technical problems. Managing allocated repair and maintenance expenses, oversight of technical purchases and deliveries. Planning repairs and renovations including writing specifications and vessel compliance with safety requirements. Degree in engineering, previous working experience and PC skills required.
Salary: $2300-2600 per month.
Commodities Purchasing Agent
Fulfilling the commodity management program for the cruise line as it relates to marine, technical and hotel supplies and provisions used onboard. Responsible for food, beverage, chemicals, hotel equipment, uniforms, plants, disposable items. Coordinating the transmission of information regarding the commodities. Maintaining a working database, evaluating and recommending suppliers. Communicating with inspectors, contractors and other agencies. Providing additional informational support to all departments on proper use, storage, and disposal of chemicals, foodstuffs, and other. Coordinating the development of corporate and departmental goals and projects to meet those goals. Operational and purchasing experience, experience in the cruise line or particular food, chemical or commodity industry required.
Salary: $1800-2200 per month.
Purchasing Agent
Outsourcing and negotiating the purchase of technical services and coordinating repairs. Excellent English and a proficiency level in MS Word and Excel required. A Bachelor's degree in a similar discipline is a plus.
Salary: $1600-2200 per month.
Receiving / Auditing Clerk
Experience in warehousing and data entry. Bilingual, computer literate, excellent communication skills. Must be able to lift heavy objects that weigh up to 70 pounds and be familiar with office machines. Interacting with purchasing, vendors and carriers. High school diploma and previous working experience required.
Salary: $1500-2200 per month.
Receiving Clerk
Computer literacy, capability of lifting 65 lbs and previous experience driving a forklift and pallet jack. Making deliveries, entering packing slips and inspecting receipt of purchased goods. High school diploma and previous working experience required.
Salary: $1300-2000 per month.